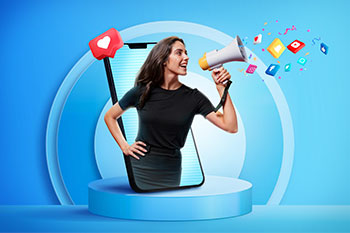 15 Jul, 2021
To gain a competitive edge in today's highly competitive business environment, enterprises must leverage Digital Marketing Services to establish a strong connection with their target audiences. The company with a strong brand presence will be able to experience rapid growth in its business due to the increased awareness of the brand of the company that has a strong brand presence.
26 Aug, 2021
The importance of having a strong online presence in today's highly competitive business world cannot be overstated, especially if you want to compete successfully in the long run. As businesses become increasingly reliant on online platforms, they must create effective online advertising strategies that will allow them to reach their core audiences, generate leads, and convert those leads into sales.
18 Sep, 2021
Are you looking for a graphic designer in your area who can provide the best services for you, or have you been looking for this person for some time? This is the right place for you if you want information about what you need to know. The goal of this comprehensive guide is to take you on a journey through the world of graphic design and help you locate the perfect professional who can help you bring your creative visions to life.